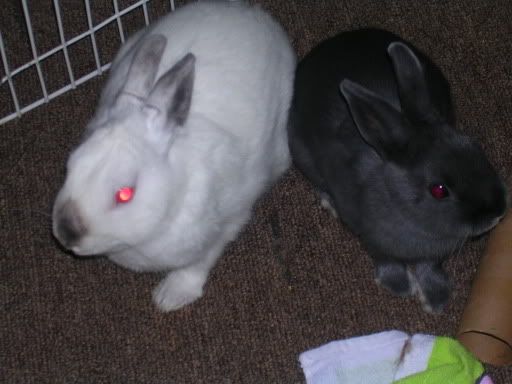 Trouble 1 and Trouble 2... Yiska (left) and Joy trying their best to look all innocent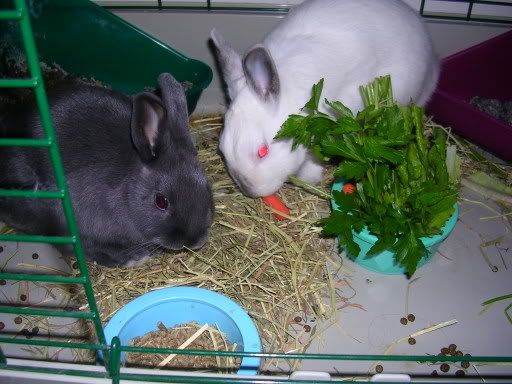 Yum yum veggies!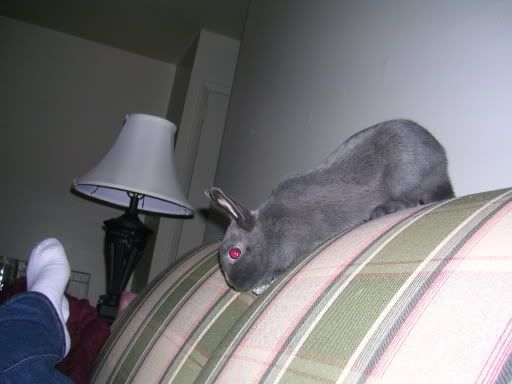 Down we go?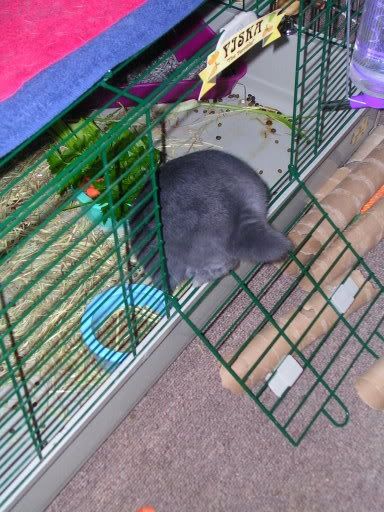 Sweet! I can eat my breakfast without going all the way into the house!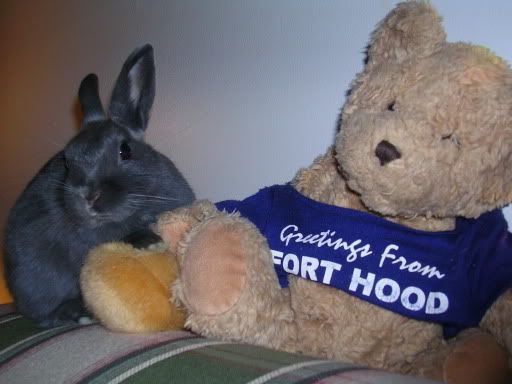 My buddy and me! Both of them groom the stuffed animals I hae around the apartment.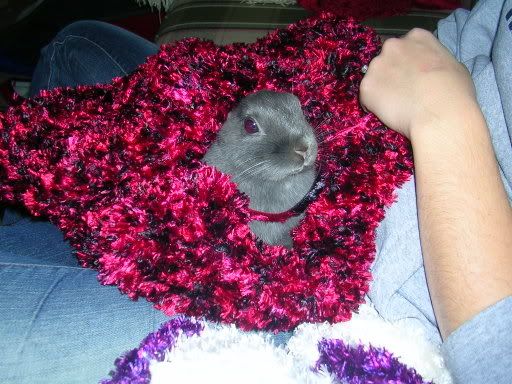 There appears to be a bunny in my blanket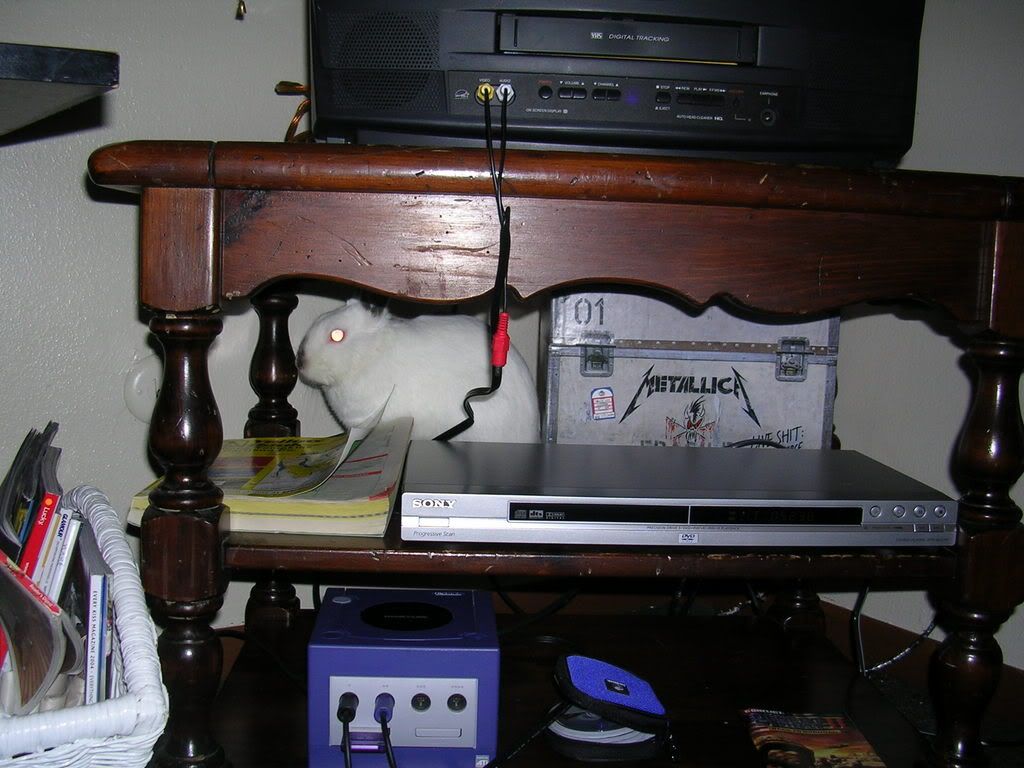 What's wrong with this picture?
Yiska discovers the joy that is a Christmas tree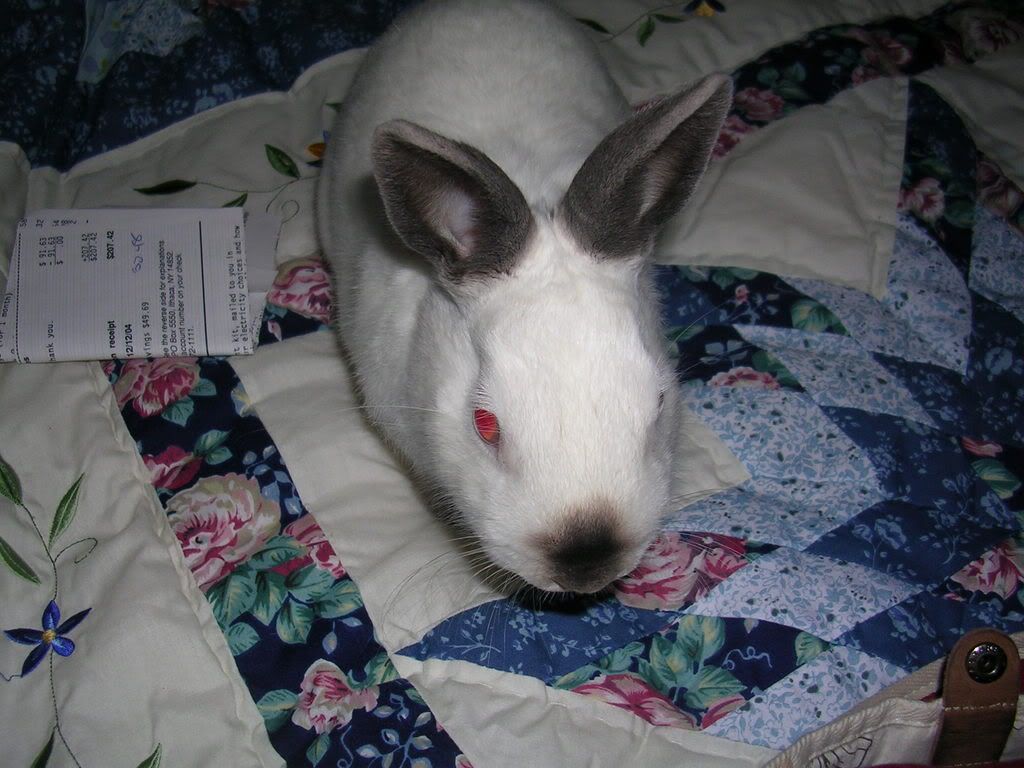 I'm too cute for this bed!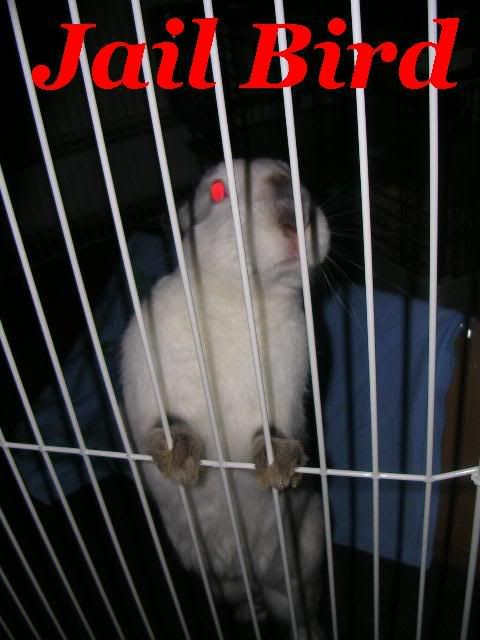 I didn't do it I tell ya!