Forgive me for perpetuating the "Easter Bunny" stereotype... I just couldn't help it!! : ) It's just too cute!
Let's just play along... she can't possibly do this for very long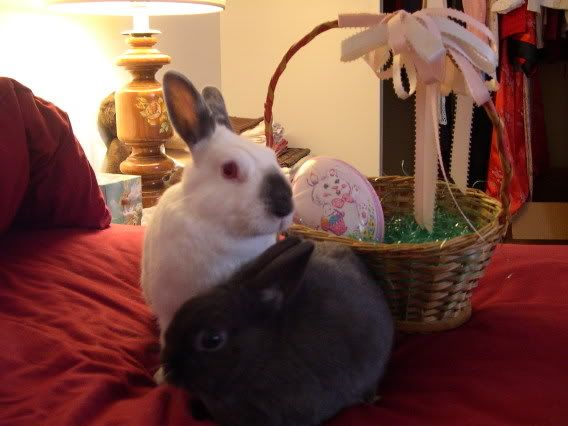 Aww, how cute... yada yada... Easter Bunny... blah blah, we done yet?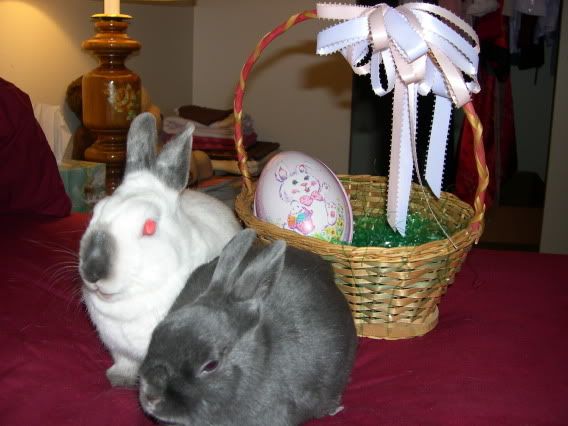 Maybe if I get in the basket this will be more fun! Ohhhhh! there's plenty to chew on in here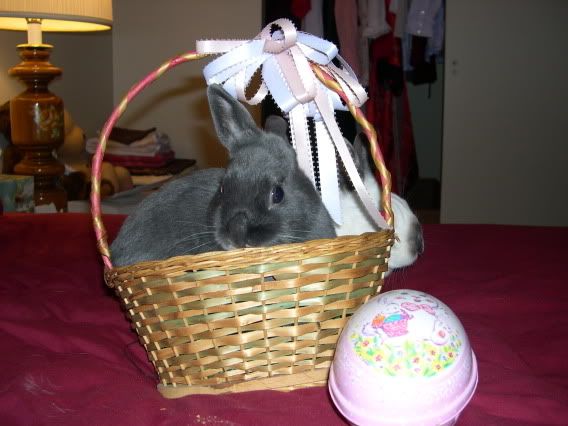 Wha?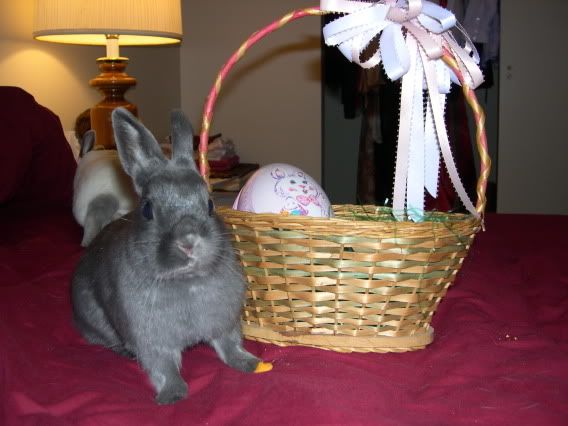 I got nothin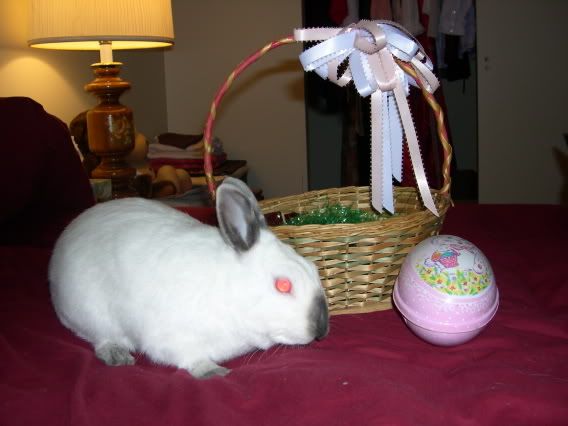 Can't sit still... must hop around... oooh shiny!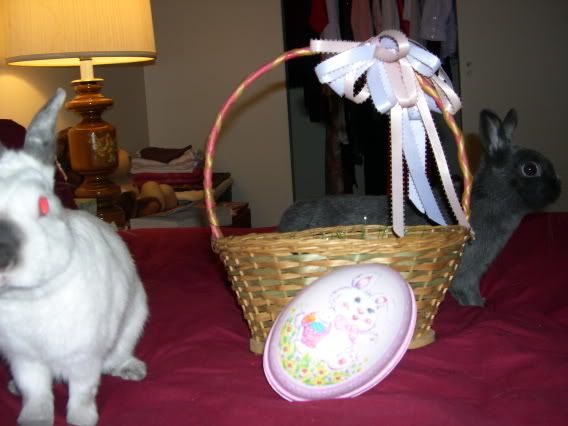 Heh, we look like one long, multi-colored bunny